WELCOME TO THE HOME OF THE "WORLD'S FINEST FLOUR SACK TOWELS™"
Everything A Premium Towel Should Be
Berg Bag® Company is a wholesale provider of 100% premium cotton flour sack towels. Our premium flour sack towels, also known as "tea towels", are the perfect blank canvas for serious crafters to display their handcrafted and unique designs for use with embroidery and appliques, silk screening, screen printing, heat transfers, painting, DIY crafting, and a variety of other fun activities.
True towel enthusiasts love the charming characteristics of Berg Bag® towels as they elevate their creative designs and display qualities. Every towel is handcrafted with the classic flour sack towel look and feel that is true to the time. This makes every towel unique after laundering and processing giving them their signature Berg Bag® finish and herringbone texture.
From high-end commercial grade kitchens to your dinner table, these lint-free towels are a top choice for carefree use in kitchens, bathrooms, and other general-purpose areas. Our towels are everything a premium towel should be:
Heavy Weight
High-Quality
Highly Absorbent
Lint-Free
100% Cotton
Towel orders start at just 250-piece minimums. Visit our Buy Wholesale Towels page to place your towel order via our convenient and secure PayPal merchant checkout feature.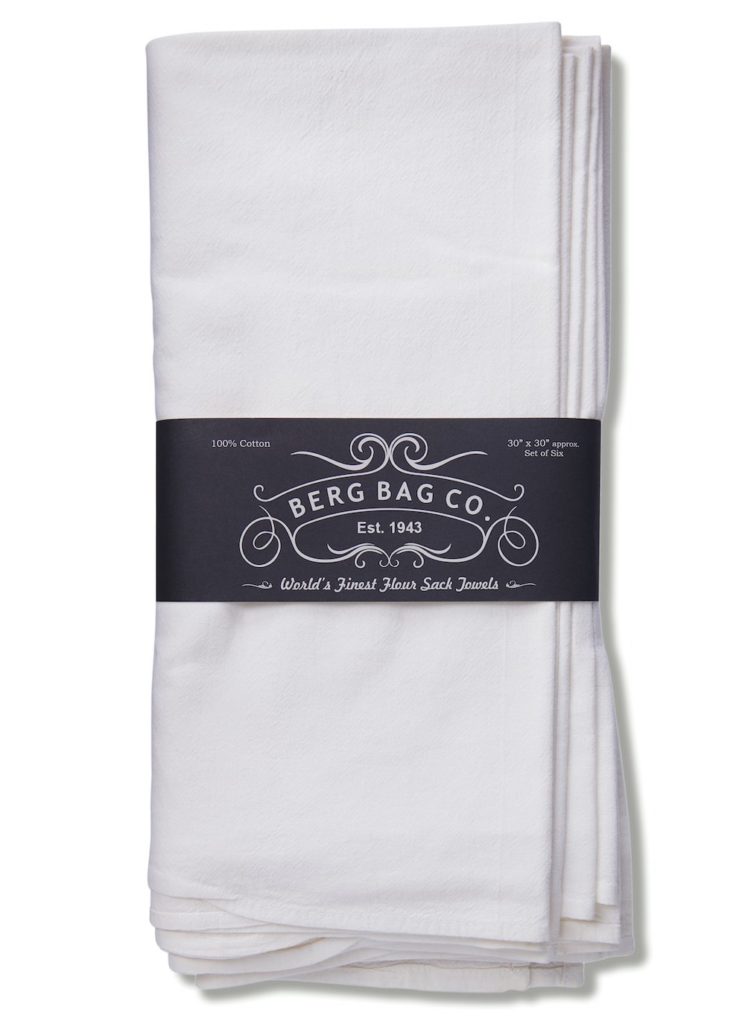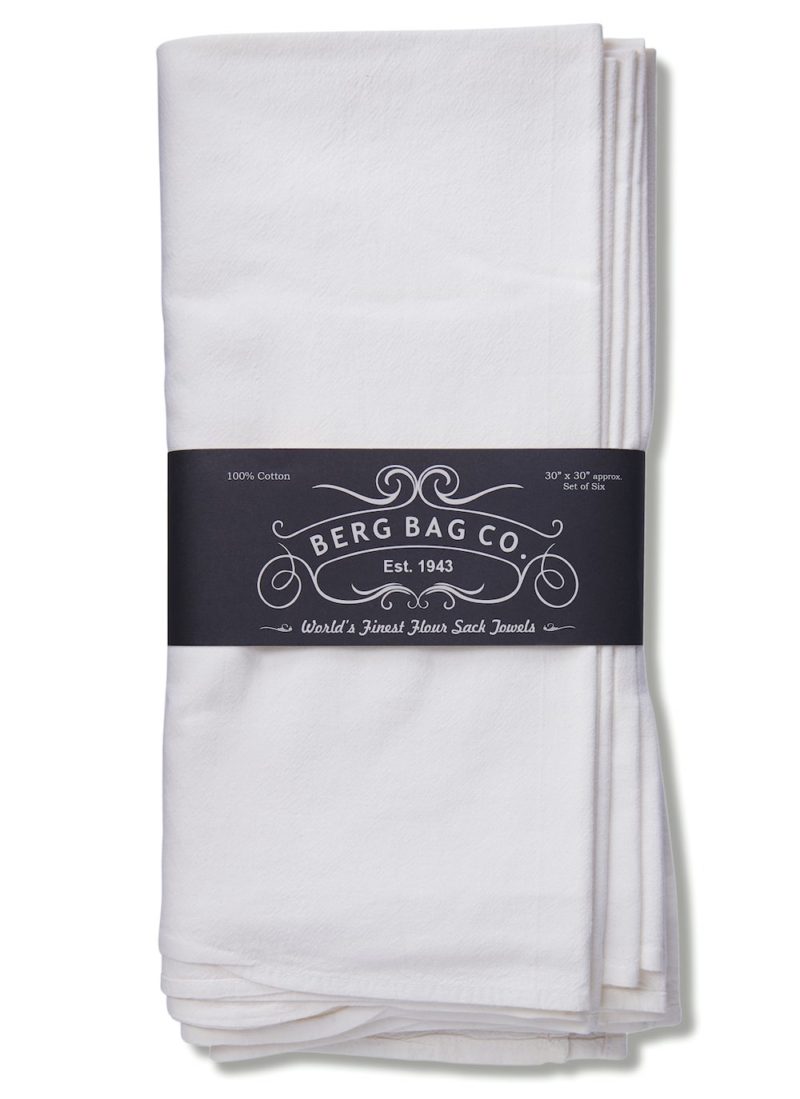 LET'S GET SOCIAL WITH #BergBagFST
Give us a like and a follow on our Instagram and Facebook page! You will see updates, specials, and customer features! Feel free to share what you use our towels for on your social media page. We would love to see your designs, and possibly feature you on Berg Bag's Social Media. Make sure to use #BergBagFST on your post!